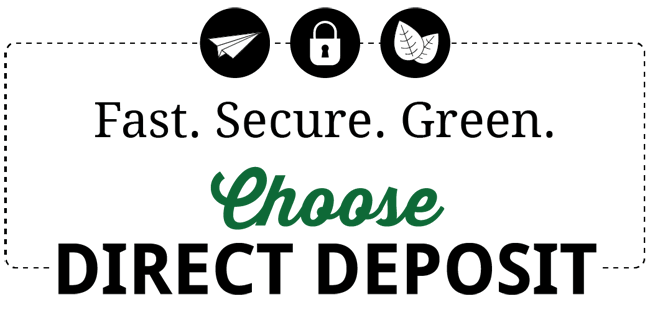 Benefits of Direct Deposit
An increasing number of Alabama taxpayers are making the transition from traditional paper checks to the direct deposit system for their annual state income tax refunds. Direct deposit offers taxpayers safe, secure, and fast access to refunds. Last year, two-thirds of Alabama taxpayers opted to have their income tax refunds direct deposited.
The direct deposit system allows you to set up an electronic deposit of your payment into the account of your choice by providing your bank's routing number and your account number. Your funds will be automatically deposited into that account, and the money is available to use the same day it is deposited.
e-Filing
ALDOR offers taxpayers the option to electronically file their tax returns. E-file is a safe and secure method of filing tax returns, and the e-filing system guarantees a faster turnaround time on refund processing than traditional paper returns.
Additionally, there are no income limitations or other requirements to take advantage of ALDOR's free online filing system!
With Direct Deposit of your Alabama Tax Return, you can receive your refund without paying fees.
It's fast!
Your refund gets to your account quicker when it is transferred there electronically through Direct Deposit.
No waiting for paper checks to be issued and mailed.
Save time with no commute or long lines at the bank or check-cashing outlet.
It's secure!
Prevent mail fraud and protect against identity theft.
Feel at ease with safe transmittal of your refund directly into your checking or savings account.
It's green!
No wasteful printing and mailing of paper checks.
Save gas by not driving all over town to cash your check.
Returns are totally paperless when you e-file and choose direct deposit.
Tell your tax preparer you wish to elect to have your refund issued via direct deposit. If you are using commercial tax preparation software, then the direct deposit option is a built-in feature within the payment categories. To e-file for free if you are not using commercial preparation software, visit My Alabama Taxes.